By Liz O'Donnell
While much has been written about the challenges of women balancing career and children, there is too little attention paid to the challenges of women balancing career and eldercare. And yet, working while caregiving is fraught with difficulties. Women face unique challenges that can exacerbate the care/career balancing act, and business are smart to address them.
Women in the Sandwich Generation
Many women who are caring for an aging parent or parents are also raising children and feeling "sandwiched" between two generations. Data from the National Alliance for Caregiving, the AARP and Pew Research, suggests the average family caregiver is female, married, in her late 40s, with a living parent or parents age 65 or older and has at least one dependent child, and she is working.
The demands on this woman's time, focus, and energy are intense and the pressure she feels to manage it all is real. She may have already experienced a career, and corresponding financial, setback for taking time of after having a child, and now she has to decide how fulfilling her personal responsibilities will impact her career.
The Impact on Women's Careers
What the profile of this average caregiver does not point out, is that mid to late 40s is typically the time a woman's earning potential and career opportunities wane. So choosing to cut back her hours or quit working altogether in order to accommodate caregiving has serious financial implications.
Still, many women feel forced to make that call. According to the National Alliance for Caregiving and the AARP, 70 percent of caregivers suffer work-related difficulties as a result of caregiving, resulting in women especially switching to less demanding jobs, taking time off, or quitting altogether.
As a result, these women lose an estimated $324,044 in wages and benefits due to caregiving. That's a scary proposition given that the average woman is expected to live well into her mid-80s, and will need a healthy retirement fund to support her.
The Personal Impact
Outside of the financial implications, the emotional strains that accompany caring for an aging parent can be overwhelming. Complex feelings emerge when parent/child roles are reversed and guilt becomes an issue when women try to hire outside support but their parents will only accept help from them.
That guilt is exacerbated by the societal expectations women feel to be a dutiful daughter. For example, the results of a stock photography search for eldercare turns up dozens of images of adult daughters, and only a handful of images of adult sons. Caregiving is still largely considered women's work.
The Business Case for Supporting Women
Knowing the challenges women face balancing career and eldercare, it may seem counterintuitive to suggest that smart businesses find ways to keep caregivers at work. But it is indeed very smart business. There is a growing body of research that reveals having women in corporate leadership positions improves a company's financial performance.
One of those studies, from the Peterson Institute for International Economics, underscores, "the importance of creating a pipeline of female managers and not simply getting lone women to the top." When women are dropping out of the workforce because work won't accommodate their responsibilities at home, it becomes increasingly difficult to fill that pipeline.
It also creates a brain drain of talent and knowledge that is expensive to replace. According to a MetLife study, the impact of their caregiving costs business $33.6 billion annually from absenteeism, workplace interruptions and replacement costs.
Less quantifiable but no less important, supporting women caregivers at work fosters greater collaboration, trust, and loyalty among all employees because workplace policies that are good for caregivers are good for all workers. And the best part is that the ways in which employers can support their employees are proven to work.
Flexible schedules, paid family leave policies, eldercare referral programs, and family concierge services all yield positive gains for both employers and employees alike. The business case exists for supporting working women with aging parents. All you have to do is make it.
___________________________________________________________________________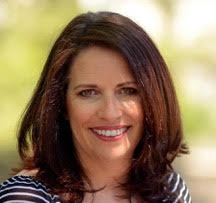 Liz O'Donnell is a working daughter and mother living "in the sandwich" and committed to helping other women as they balance their many roles in life. A recognized expert on balancing eldercare and career, she writes about the topic on her website WorkingDaughter.com as well as for other outlets including The Atlantic, Time and Next Avenue. Liz is also the author of the book Mogul, Mom & Maid: The Balancing Act of the Modern Woman.