Source: Older Americans 2016: Key Indicators of Well-Being, agingstats.gov
By Liz O'Donnell
Liz O'Donnell, author of "Mogul, Mom & Maid: The Balancing Act of the Modern Woman" explores the impact our aging workforce has on America's businesses.
If you think the only impact our rapidly aging society will have on your business will be the need to replace retiring boomers on the job, think again. Ten thousand people turn 65 every day in the United States, and their birthdays are creating a hangover effect in businesses across America. That's because, as our population ages, family members are called upon to provide care to elderly relatives. Already there are 44 million family caregivers in the Unites States and an estimated 24 million of them work full time or part time.
While the typical family caregiver is a woman in her late 40s, approximately 25 percent of caregivers are millennials and 40 percent of family caregivers are men. The AARP predicts that by 2030, the United States will need between 5.7 and 6.6 million caregivers to support the sick and aging which means even greater numbers of workers, and their employers, will be impacted.
Working caregivers provide emotional, financial and medical support to aging family members. They assist with everything from bathing and dressing to grocery shopping and rides to the doctor. They are often their family member's only source of care and companionship. Collectively, unpaid family caregivers in the U.S. provide an estimated 37 billion hours of "free" care worth $470 billion -- and they provide this critical care at a great cost to themselves, and often, to the companies that employ them.
Working Caregivers: Who are They?
They are employees like Grace, who works in client service and is the primary breadwinner for her family. Grace is raising two children and caring for her father with dementia. Grace's job requires frequent travel causing her a great deal of stress, as she has no backup help for her father when she goes out of town. Her siblings live out of state and her husband is busy caring for his aging mother.
They are employees like Norm who is caring for two nonagenarian parents and managing a large team at work. His parents have a myriad of health problems between the two of them, resulting in Norm taking frequent unplanned absences from work.
They are employees like Marie, who works in a high-pressure industry, is raising three children, one with a serious medical condition, and is the only caregiver to her 75 year-old mother who came to stay with Marie and her family for a few days post surgery and has been there going on 14 months.
Grace doesn't know how to fit her family responsibilities around her 8-hour work day, Norm is worried his employer will grow tired of his frequent absences, and Marie wants to be at home when she is at work, and at work when she is at home.
An Untenable Situation
It's no wonder that according to the National Alliance for Caregiving and the AARP, 70 percent of caregivers experience work-related difficulties as a result of their caregiving responsibilities. They often suffer loss of wages and risk losing job-related benefits such as health insurance, retirement savings, and Social Security – to the tune of $300,000.
That's because many of them, especially female caregivers, find the challenge of balancing caregiving and career to be unmanageable and so they switch to less demanding jobs, reduce their hours, or quit altogether. According to a MetLife study, the impact of their caregiving costs business up to $33.6 billion annually from absenteeism, workplace interruptions and replacement costs.
This situation is untenable. It's also unnecessary – and that's the good news. Employers can gain a competitive advantage, retain valuable employees, earn loyalty, improve productivity, and minimize workplace disruption by offering eldercare benefits to workers.
How Employers Can Better Support Working Caregivers
While the most common benefits companies offer today are elder care referral services, savvy companies are finding more creative, and frankly, more useful, ways to support working caregivers:
Flexible schedules allow caregivers time to accompany their parents to doctor's appointments
Back up eldercare means caregivers don't have to call out sick even when their paid caregivers do
Family Concierge services that offer a trusted helping hand alleviate a working caregiver's life stress so they can be present when they are at work – and maybe even have a little time to take care of themselves
And paid leave policies mean working caregivers don't have to make the false choice between assisting a family member in need or earning a living.
A Message That's Now Being Heard
Last year professional services firm Deloitte began to offer up to 16 weeks of fully paid family leave to eligible employees to support not just parents, but elder caregivers, and spousal caregivers too.
"I've been there, and am still there, myself; over the course of my career I've been raising two children while trying to 'do it all,' I have helped a sibling through 6 months of chemotherapy treatments, and am now thinking about what I may need to do one day to care for an aging parent. Now, our people will have more help when thinking about their own life events."

- Cathy Englebart, CEO of Deloitte, from her piece on The Hill
While Deloitte wasn't the first company to extend these benefits beyond parents, due to its size and leadership position, the move sent a strong message across the corporate landscape that supporting elder caregivers is good for business – because it is!
___________________________________________________________________________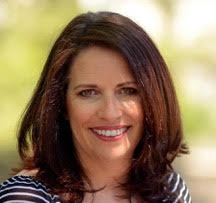 Liz O'Donnell is a working daughter and mother living "in the sandwich" and committed to helping other women as they balance their many roles in life. A recognized expert on balancing eldercare and career, she writes about the topic on her website WorkingDaughter.com as well as for other outlets including The Atlantic, Time and Next Avenue. Liz is also the author of the book Mogul, Mom & Maid: The Balancing Act of the Modern Woman.